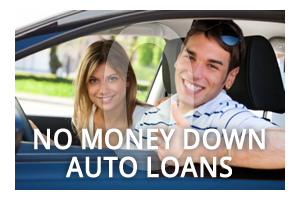 Looking for No Money Down Auto Loans in Calgary?
Bonnybrook Auto Sales provides Bad Credit No Money Down Auto Loans!
If you have bad credit and have recently been turned down by a car dealership for auto financing, you might have been disappointed to find that they wouldn't even consider you or that they wanted thousands of dollars up front  in order to offer you auto financing. Although  having no money to put down and having bad credit can seem like a difficult situation to be in if you want to purchase a vehicle,  you should know that it is possible to get bad credit auto loans with no money down.
At Bonnybrook Auto Sales, our qualified finance specialist have the contacts and the expertise to help you secure a loan without a down payment. Our Zero Money Down Auto Loans program takes you through the key steps required to get your loan approved and have you driving a better car.
Have you been told by a dealership you need a large downpayment for a car loan approval?
Have you just been discharged from bankruptcy?
Is this your first time borrowing money for a car loan?
Are you just a few months into your new career?
Are you struggling to find a qualified cosigner to guarantee your repayments?
Is your trade-in value not adequate for a decent down payment?
No matter what the extent of your finance roadblock, Bonnybrook's Zero Money Down Car Loan program is the answer for you.  Lets take a look at how you can secure your car loan approval and buy the car that's right for you.
Get started today by completing the application below: