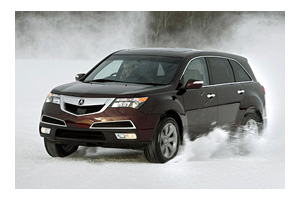 Looking for  the Best AWD SUV in Calgary?
Bonnybrook Auto Sales has a great selection of the best AWD SUVs in Calgary at affordable prices.
When winter's wrath hits hard, a car with all-wheel drive is your best bet to help navigate the roads safely. All-wheel drive (AWD) feeds power to all four wheels and provides maximum forward traction. It is especially helpful in wintry conditions and when driving over moderate off-road terrain. Its lightness and compactness makes AWD the system of choice for cars and crossovers.
If you're considering a AWD SUV and live in Calgary where the roads are covered with ice, snow, or other traction challenges, take a look at the models below to find the best AWD SUV for you: