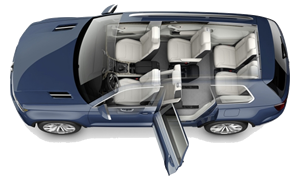 Looking for a 7 Passenger SUV in Calgary?
Bonnybrook Auto Sales has great prices on a wide selection of 7 passenger SUV's in Calgary!
The 7 passenger SUV  has essentially replaced minivans as the most popular family vehicles on the market. They are much more stylish than their function-first counterparts, and with the added all-weather bonus of available AWD plus  high capacity passenger SUVs are one of the best vehicles to have in Calgary.
Browse our 7 Passenger SUV inventory in Calgary below: