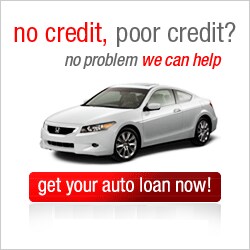 Looking for a Bad Credit Car Loan in Calgary?
Bonnybrook Auto Sales is one of the best Used Car Dealerships to get a Bad Credit Car Loan in Calgary.
We can help you if you have bad credit, poor credit or no credit at all with our auto loan and credit rebuilding program. We understand that a variety of reasons can cause your credit score take a turn for the worst. This does not mean you can't get the auto loan and the vehicle you need... or the chance to rebuild your credit.
Regardless of your credit history, we will work with you to come up with the auto financing option that meet your needs.
We can approve:
Write Offs
Closed Accounts
No Credit
History of Bad Credit
Multiple Collections
Missed Credit Card
Previous Bankruptcy
Missed Loan Payments
New to Canada
Previous Repossession
Student Loans in Arrears
Consumer Proposal
Why do we offer sub-prime lending?
We know at Bonnybrook Auto Sales in Calgary, Alberta, hat the best way for you to repair and rebuild your credit rating is to make regular monthly payments on a car loan. This demonstrates that you are a reliable and less risky debtor.
With over 20 years experience, our finance specialists can analyze your situation and get you the car you need. No matter what your situation, our network of lenders ensure you the best possible finance options for your budget. We believe that everyone deserves a reliable vehicle to get around and take pride in helping our customers get the best loan rates. We guarantee approval whether you have good credit, bad credit or no credit.
With a variety of used car warranty options available on all of our vehicles, Bonnybrook Auto Sales can protect your finances should something go wrong. Bad credit car loan financing is easy at Bonnybrook Auto Sales. Complete our secure online credit application today and we can have you approved for an auto loan on the same day.